Comfort rooms
Comfort Room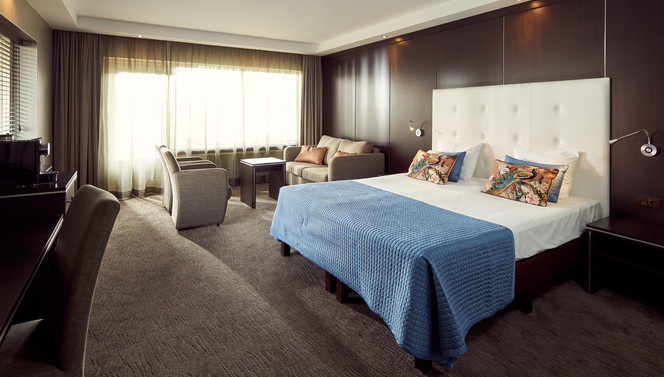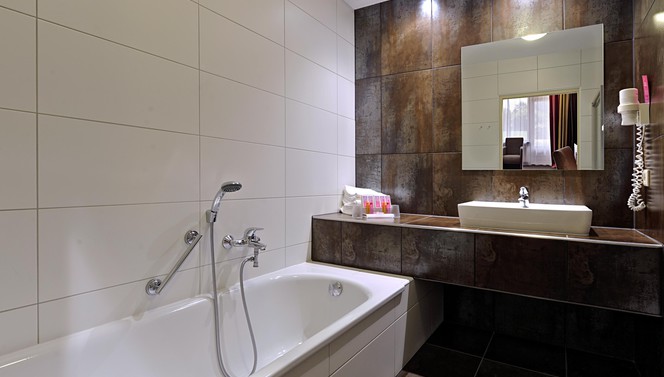 Unwind in one of our comfort room (33m2) is a twin room provided with a separate shower, bathtub, toilet, hairdryer, seat, work desk, safe, mini-fridge, and a television.
Early check in / late checkout: for only € 29.50per room you can check out at 5 pm. Based on availability.
Breakfast:
Continental breakfast: you can have a full breakfast with: fresh baked bread, various spreads, coffee, tea, milk and juices for just € 15,00 per person.
Monday till Friday from 6 am till 10 am.
Saturday and Sunday from 8 am till 11 am.
Minibar packages:
All rooms have a mini fridge. These are not filled. Upon arrival you could buy a minibar package for € 13,50. Content package: 2 cans of soft drinks of your own choice, bottle of red wine ( 0.18 Ltr), 1 bottle of white wine ( 0.18 Ltr), 1 bottle of water, 2 cans of beer, bag of chips and a chocolate bar.
For room reservation for a special needs room, a pet friendly room or a family room (3 or 4 persons). We ask you kindly to reserve per mail info@zuidbroek.valk.com or by phone +31 598-453787
These photos are a reference. Our rooms have different colour combinations and may be different from the pictures.