Comfort rooms
Comfort Room
Unwind in one of our wonderful Comfort rooms (33 m2). This room with balcony or terrace is equipped with a separate shower, bath, toilet, hair dryer, seat, (laptop) safe, fridge and television.
Late check out:
For only €29.50 per room, you can check out at 5:00 PM. Based on availability.
Extensive breakfast:
Enjoy an extensive breakfast buffet with fresh rolls, various spreads, coffee, tea, milk and juices for only € 17.50 per person.
From Monday to Friday from 06:00 am to 10:00 am
On Saturday and Sunday from 08:00 to 11:00
Minibar Package:
All rooms have a small fridge. This is not filled. On arrival you can buy a Minibar package for € 14.50 per package. This package consists of 4 drinks and 2 snacks of your choice. The minibar package can be filled with a choice of the following drinks and snacks:
Bottle of Heineken beer (30 cl)
Bottle of Radler or Radler 0.0%
Can of Lipton Ice tea (33 cl)
Can of Pepsi, Pepsi Max, Sisi (33 cl)
Can 7up, cassis, bitterlemon (33 cl)
Bottle of Spa Red or Spa Blue (33cl)
Bottle of red wine or white wine (18.7 cl)
M&Ms with peanuts, Twix, Snickers, Mars
Croky natural or paprika
It is not possible to book a room online for 3 or 4 adults. We request that you make a reservation by telephone on 0598-453787.
We also have rooms for people with disabilities and pets available, for the possibilities you can also contact us by phone.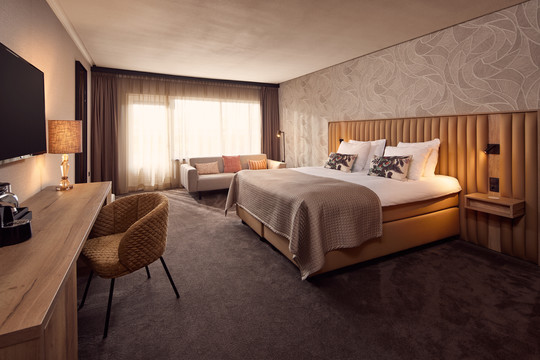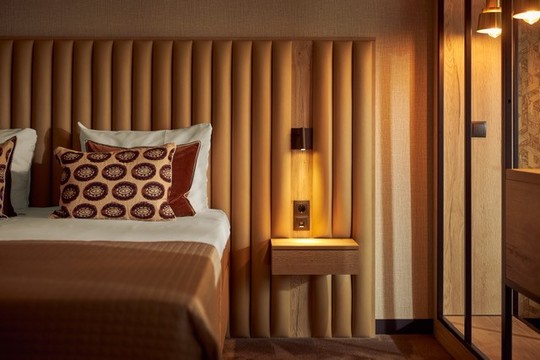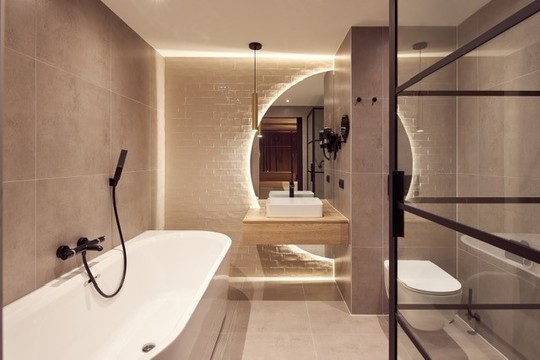 Relax in one of our delightful Superior rooms (40 m2). This room with balcony or terrace is equipped with a separate shower, bathtub, toilet, hairdryer, sitting area, (laptop) safe, refrigerator and television. (This …