Sleeping
Standard rooms
Standard Room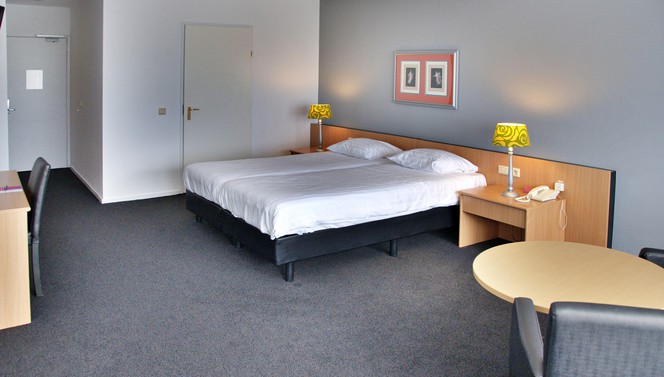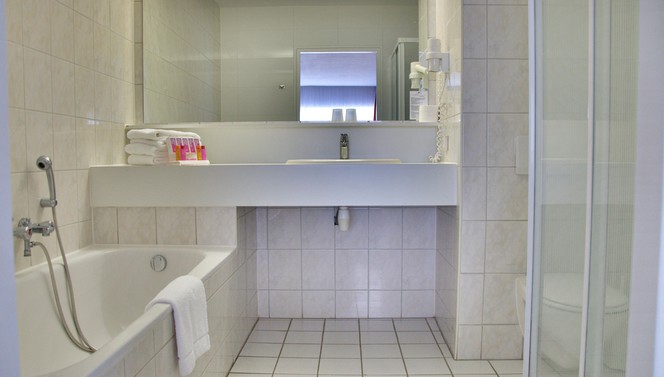 This 'dated' standard room (33m2) is a twin room provided with a separate shower, bathtub, toilet, hairdryer, work desk, safe, mini-fridge and a television. You will get the same spacious room as you're used to, with comfortable beds for a good night's rest, but the facilities and finishing touches aren't Van der Valk standard (dated). All rooms are equipped with a terrace or balcony.
At Van der Valk Hotel Groningen-Zuidbroek A7 the quality is of high impotence. To maintain the Van der Valk standard, we will be renovating the hotel rooms, hotel facilities and general areas. At the moment there are a couple of rooms that do not meet the Van der Valk standard, these rooms are planned to be renovated. Until then you can reserve these rooms for a special budget rate.
Early check in / late checkout: for only € 29,50 per room you can check out at 5 pm. Based on availability.
Breakfast:
Continental breakfast: you can have a full breakfast with: fresh baked bread, various spreads, coffee, tea, milk and juices for just€ 15,00 per person.
Monday till Friday from 6 am till 10 am.
Saturday and Sunday from 8 am till 11 am.
Minibar packages:
All rooms have a mini fridge. These are not filled. Upon arrival you could buy a minibar package for € 13,50. Content package: 2 cans of soft drinks of your own choice, bottle of red wine ( 0.18 Ltr), 1 bottle of white wine ( 0.18 Ltr), 1 bottle of water, 2 cans of beer, bag of chips and a chocolate bar.
For room reservation for a special needs room, a pet friendly room or a family room (3 or 4 persons). We ask you kindly to reserve per mail info@zuidbroek.valk.com or by phone +31 598-453787
These photos are a reference. Our rooms have different colour combinations and may be different from the pictures.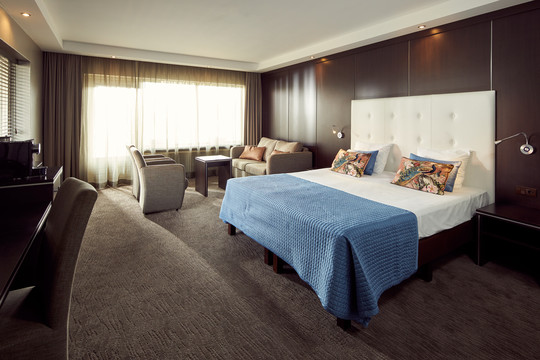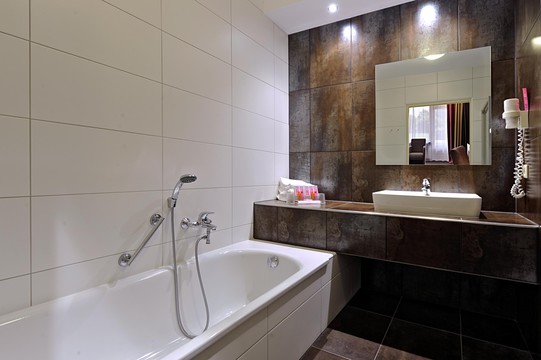 Unwind in one of our comfort room (33m2) is a twin room provided with a separate shower, bathtub, toilet, hairdryer, seat, work desk, safe, mini-fridge, and a television. Early check in / late checkout: for only …